About Jordan Solar
Jordan Solar installs renewable energy systems for homes and businesses in Montana, Idaho and Washington. We provide smart, clean installations of grid-tie and off-grid energy. Our extensive experience with solar, wind , inverters and battery systems is available to all of our customers.
Travis Jordan, Certified Solar Installer
Raised in the mountains of North Idaho in an Off-Grid home and being a licensed electrician in Idaho, Montana, and Washington,  Travis has a unique combination of experience and training that can help your energy-independent dreams come true.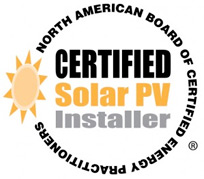 As a certified NABCEP Solar Photovoltaic Installer, you can have confidence you will get an installation that is safe, functional, and aesthetically pleasing.